Warms is gud for huminz and kittehs. Warms is cozies and fuzzies and not buried under a foot or so of ice.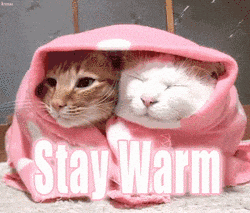 I admit we got off rather lightly – around 11am yesterday one of my co-workers posted a photo of a metal ruler showing the snow depth at 22 inches. The 12 to 15 at our place really isn't so bad by comparison.
Which does not mean I like it. I are tropical brat. Snow is supposed to be scenic, not a massive bloody pile of cold that needs to be shoveled so I can go to the dentist and get a filling. Which is not exactly an enjoyable exercise either, but better than what would happen if I didn't get the filling done, so the shoveling happened.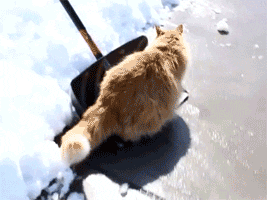 Yes, I'm complaining. I'm not exactly in peak physical condition, and an hour shoveling snow is not something that helps – and yes, being tired and a bit on the punchy side from the lovely combination of dentist, dental anesthetic, and shoveling snow does tend to make me break out in lolcat.
Or worse, giphy cats…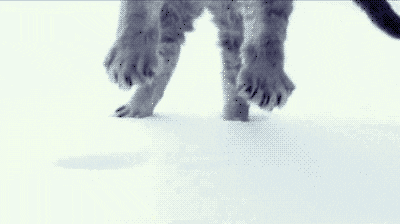 Amanda here. Kate iz bad awthur. She didn't link to ConVent which is now available on Amazon. Check it out:
The "Save The World" department really messed up this time: A vampire, a werewolf, an undercover angel and his succubus squeeze are no one's idea of an A team. Or a B team. Or possibly a Z team. But then, since this particular threat to the universe and everything good attacks a science fiction convention — composed of people in costume, misfits creative geniuses and creative moron — , any conventional hero would have stood out. Now Jim, the vampire, and his unlikely sidekicks have to beat the clock to find out who's sacrificing con goers before all hell breaks loose… literally.